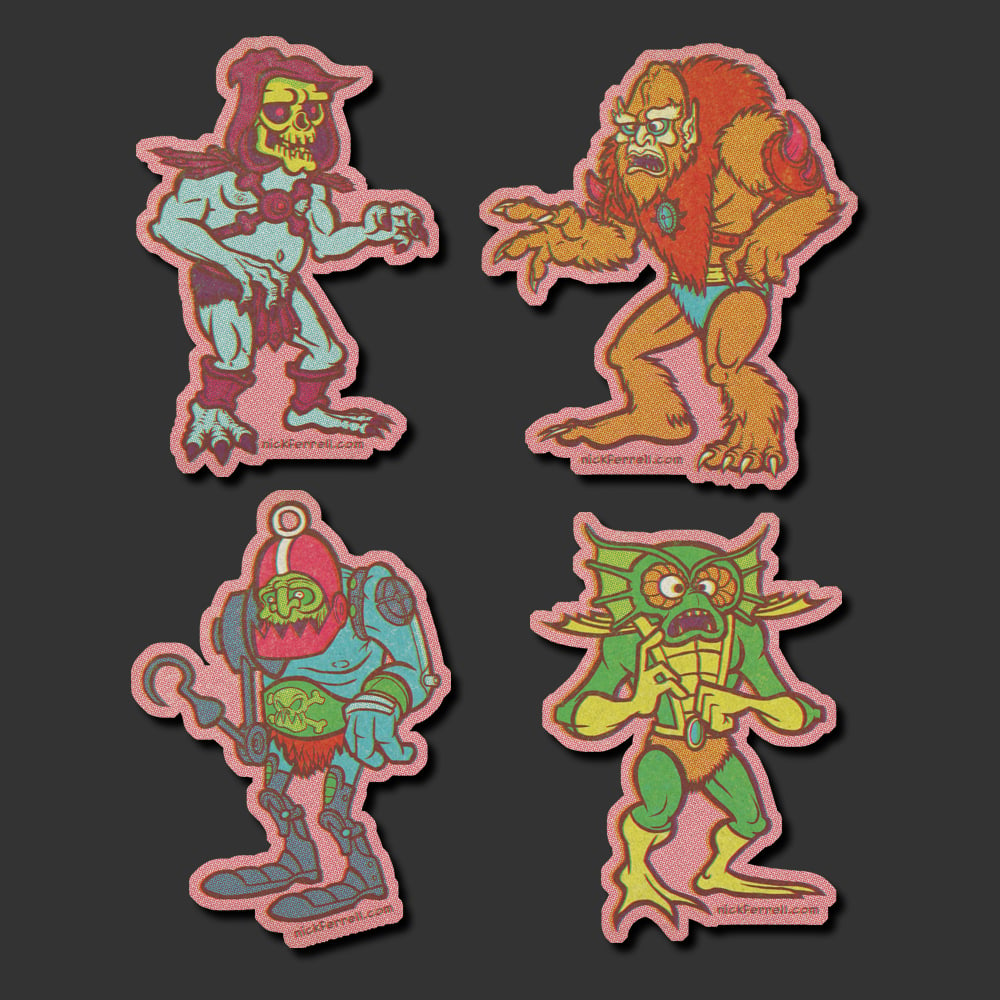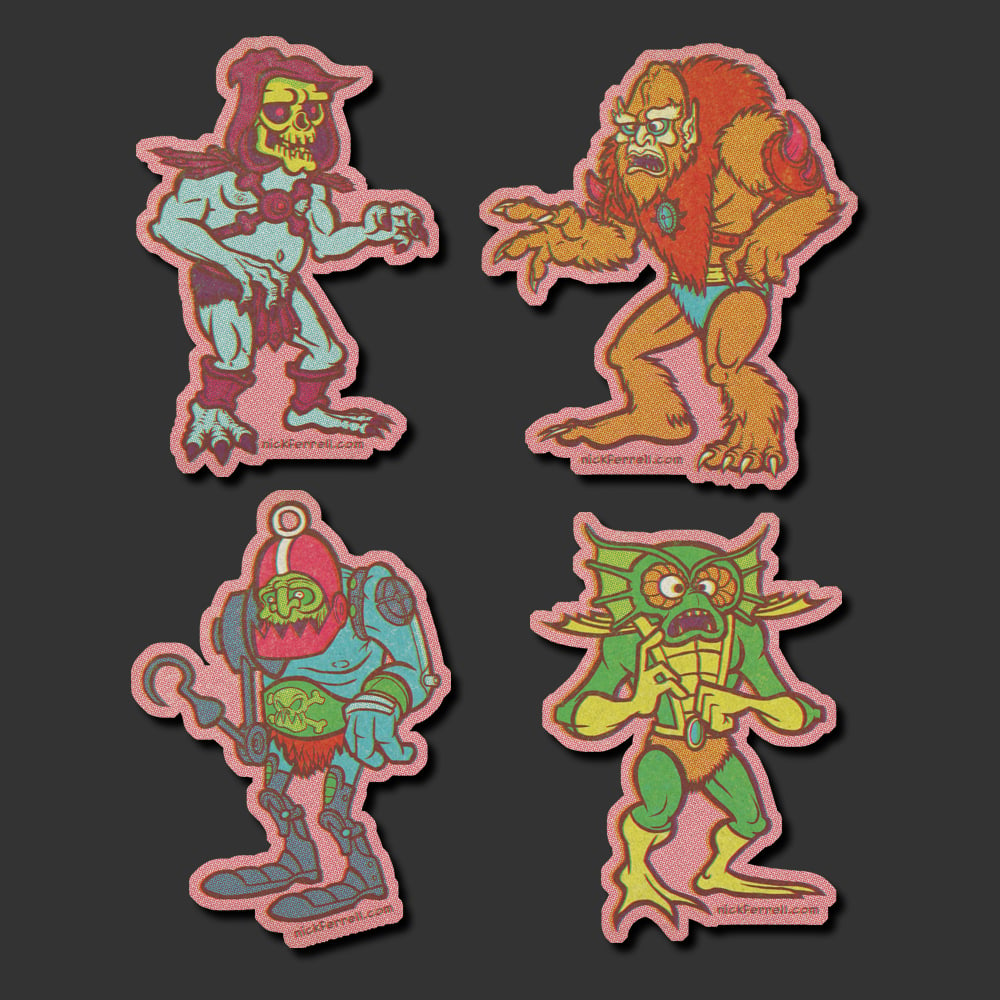 Evil Warriors Sticker 4-Pack
$5.00
NEW SECOND PRINTING IN ALTERNATE "RETRO HALFTONE" COLOR WAY!
It's the Dark Lord of Destruction himself along with his bumbling team of half-witted underlings. They may never unlock the secrets of a certain gray-skulled castle, but they'll still look swell plastered on the side of your toy chest nonetheless.
Each vinyl sticker measures approx 4.25"t X 3"w. Pack includes one (1) Bone Head sticker, one (1) Fur Brain sticker, one (1) Gill Man sticker and one (1) Rust Head sticker.
All sales handled securely through PayPal. U.S. only. No international sales